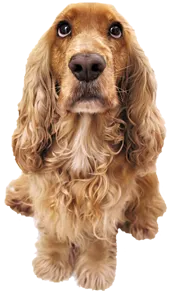 If you live in McConnells or Rock Hill, then you have picked the perfect site to find a veterinarian. Palmetto Veterinary Medicine & Surgery is committed to providing the highest quality animal care in a warm and friendly environment. We treat every animal as if it were our own!
Palmetto Veterinary Medicine and Surgery has two locations -- the first is in the small and beautiful town of McConnells and the second is in the growing city of Rock Hill. Dr. James Love established this practice in the Fall of 2003 on land that he and his family have lived on for generations. In 2007, Palmetto Vet underwent some major construction, adding a large animal facility as well as a small animal boarding/grooming facility. The practice "team" has grown to include 3 doctors and a dozen full and part time staff members. In 2016 we built and opened our Rock Hill facility and were able to add more staff to the team!
We offer a wide range of services for both our large and small animal patients.
Our small animal hospital has diagnostic, treatment and surgery areas utilizing the latest in technological advances for the best care of our patients. We are equipped with a complete pharmacy, in-house laboratory and advanced diagnostic equipment including an ultrasound and portable radiology unit. We have a new state of the art digital xray processor with the option for you to take home your own copy of your pet's radiographs. Our services include routine preventative care, soft tissue and orthopedic surgery, dentistry, critical care, and pain management,. We also offer non-medical services such as boarding and professional grooming. Our boarding facility has indoor/outdoor combination runs, as well as indoor only runs and a separate room for our feline visitors. We also have several outdoor play areas to allow our canine guests some fresh air and play time.
We provide both haul-in and ambulatory services for horses, camelids (alpacas and llamas), cattle, small ruminants and other livestock. Because our large animal hospital is much better equipped than our truck, we recommend bringing your animals to us if possible. We have a well equipped large animal facility with stocks and treatment stalls. Our large animal services include routine preventative care, lameness and pre-purchase exams, minor surgery, critical care, dentistry, radiology, ultrasound, acupuncture and regenerative stem cell therapy. Our overnight patients are monitored throughout the night by our highly experienced technician that lives on the premises.
We have a number of resources for you to learn about how to take better care of your pets. Browse around and look at our articles and pet videos. The best veterinary care for animals is ongoing nutrition and problem prevention. If you want to ask a question call or email us and we'll promptly get back to you. Our McConnells and Rock Hill veterinarian offices are very easy to get to, and you can find directions on our Locations page. You can also subscribe to our newsletter which is created especially for York County pet owners. In between your veterinary visits, your pet will benefit from you reading these free informative articles.
Palmetto Vet is a place that combines old-fashioned caring with top-notch veterinary expertise. We take the time to know you and your pet because we value the trust you place in us. With nearly 15 full and part time team members, we are proud of the close friendships that our staff have with each other. Together, we create an exciting and fun environment where team spirit and camaraderie are standard practice. So if you haven't already, come meet our veterinarians, our groomers and the rest of our team. We promise you'll be greeted with a smile!
Dr. James Love McConnells Veterinarian | Palmetto Veterinary Medicine & Surgery
6000 McConnells Highway McConnells, SC 29726
1317 Old Springdale Rd. Rock Hill, SC 29730